Hi Dadda -
I am not sure what to do?! Do I sign up somewhere, if so . . . where??
This effort of 23 years now, was driven very much by concern for you and your generation and it has been a bumpy ride trying to establish this 'idea'.
I wish I could now tell about more success with the world's efforts to set a clear course to achieve to goal of the UN Climate Treaty. But sadly that would be pretending that there has been more progress than there has actually been and for many of us, that hasn't been for lack of trying.
However, as someone said to me this week, trying to change things for the better at the UN, is rather like trying to reverse the flow of the Nile, or maybe even harder.
I hope your generation doesn't reap as whirlwind the winds we have already sown. But its your turn now, so Good Luck [!] . . . and remember, if when tomorrow comes, your heart is in the right place, you are never far from home.

Your loving
Dadda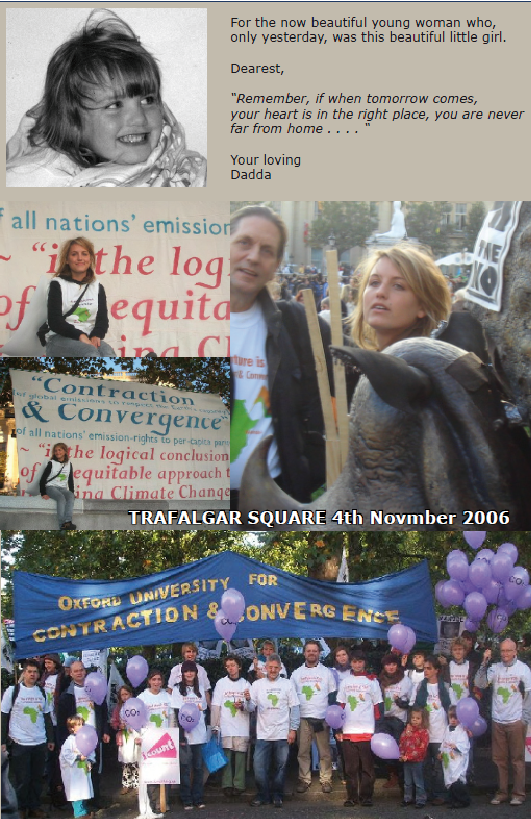 For the now beautiful young woman who,
only yesterday, was this beautiful little girl.

Large Archive_1989_2004