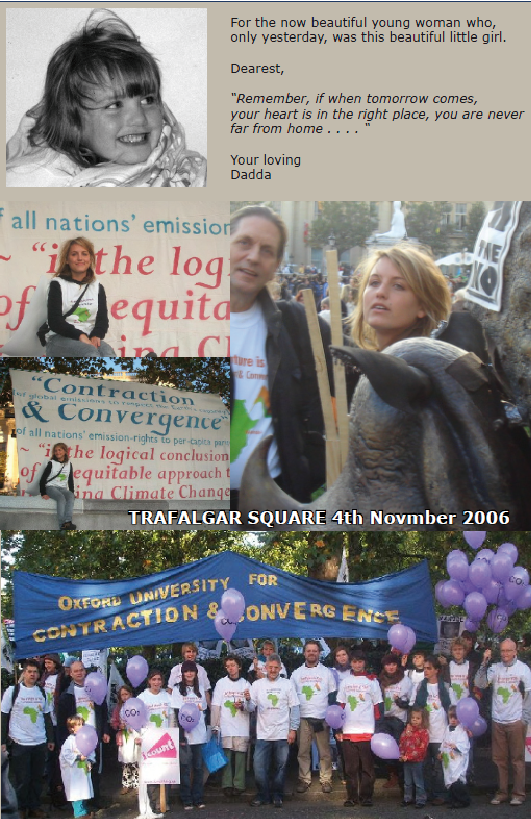 For the now beautiful young woman who, only yesterday, was this beautiful little girl.
In 1990 she came home from Nursery School and - aged four - asked: "Is the planet really dying?"
I had no answer . . . but later I wrote . . .
Dearest,

Remember, if when tomorrow comes, your heart is in the right place,
you are never far from home.

Your loving
Dadda

and started a campaign that runs to this day - I still don't know the answer.