Dear friends
We've got our next hearing date and it's a good one! 4th of July (Royal Courts of Justice, the Strand London).
It's a historically resonant day to be running ground-breaking right to life arguments. On 4 July 1776 the US Declaration of Independence was signed, containing the first and most important political articulation of the principle:
"We hold these truths to be self-evident, that all men are created equal, that they are endowed ... with certain unalienable Rights, that among these are Life ... "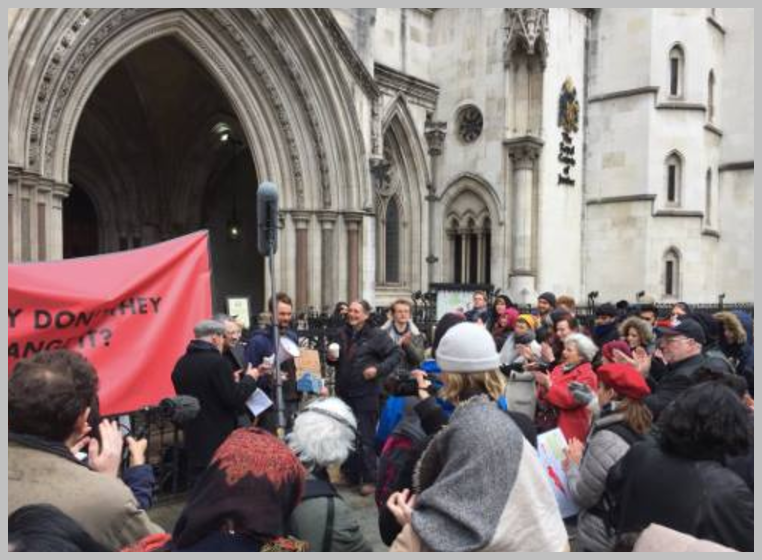 We're listed for a full day's hearing, and this time we really do expect to get a ruling on whether the case proceeds to full trial.
But who knows! We were also really expecting that last week.
Whatever happens it's going to be an important day. This is your case and it would be great so see you there!
Government Commits to Review of its Climate Target
The future for us and our children is looking just a little bit brighter.
Tuesday April 17th, it is reported that Claire Perry, the Minister for Climate Change, committed to a review of the UK long-term climate targets in light of the Paris Agreement and a forthcoming report on the impacts of 1.5˚C warming. It remains to be seen how this is brought to bear by the Government in it's attempt to avoid the Judicial Review of its targets.
https://www.theguardian.com/environment/2018/apr/17/uk-to-review-climate-target-raising-hopes-of-a-zero-emissions-pledge
https://www.businessgreen.com/bg/news/3030307/claire-perry-to-instruct-committee-on-climate-change-to-scope-net-zero-goal
She did so with an announcement at the meeting of the 53 Commonwealth Heads of Government taking place in London. This is precisely what we've been urging - the UK Government to show leadership and to use its diplomatic influence positively. The announcement was welcomed by, among others, the Frank Bainimarama, the Prime Minister of Fiji:
"I am encouraged by Britain's undertaking to review its climate targets with a view to increasing ambition.
The [targets] we all promised to make in the Paris agreement should be setting high standards for the rest of the world to follow."
Only a few months ago the Government was adamant that no such review was necessary. There's no question that the hundreds and hundreds of you supporting our legal action financially; the public messages of support; and the packed court-room on 20 March, have sent to the Government a powerful message - their future is our future and our future is theirs.
Of course the Government has not yet actually changed the target or brought it into line with the Paris Agreement. But under the Climate Change Act, a review from the Committee is the necessary first step. We'll be discussing with our legal team precisely what this means for our legal action and will provide a further update soon. 
But quite simply this is a hugely important and globally significant development, that would no have been possible without your support.