Humanity is transgressing reasonable limits of debt - The recent recession was to a large degree caused by the collapse of an asset bubble that inflated financial values well beyond the true value of underlying economic resources just for the sake of stimulating demand. Once the asset price bubbles burst and increased public borrowing was needed to protect the banks and to fund economic recovery, public sector debt and gross external debt rose sharply. According to IMF calculations the total cost of the financial crisis will amount to the astronomic figure of $12 trillion or 20% of annual world output.
Humanity is transgressing "planetary boundaries" - Under the weight of both the growing size and the intensifying activity of humanity, human impact is no longer only at local levels. Global natural systems are being affected. Climate is the most visible system that is being destabilized, but others are equally critical (oceans, fresh water, biological diversity etc.). Earth systems scientists are working on nine planetary boundaries where dangerous tipping points into less favorable conditions for human survival are highly likely.
These phenomena are similar in nature and have impacts that go far beyond the financial and ecological systems: When assessing the progress that has been made on the Millennium Development Goals, Secretary General of the United Nations, Ban Ki Moon, had to admit in June that improvements in the lives of the poor have been unacceptably slow, regionally uneven and that some hard-won gains are being eroded again by the climate, food and economic crises. In fact all phenomena are related to governance failures:
Failure of governance to limit debt levels in relation to GDP;
Failure of governance to acknowledge planetary boundaries and to decouple GDP from energy and resources;
Failure of governance to meet globally accepted targets in redistributing GDP for the benefit of the most vulnerable persons in the world.
This development path is unsustainable and prone to destabilization and conflict, passing on to future generations vast and perhaps crippling financial, ecological and social debts. What is needed is a higher degree of systemic resilience. Therefore, governance agendas should be transformed from single issue-objectives to multiple, integrated social-ecological ones:
As to the finance system governance should aim at higher levels of bank capital and liquidity and at taking precautionary measures to prevent risks without endangering sustainable growth. As to national budgets the task is to reduce the increasing levels of public debt.
Concerning planetary boundaries the time is ripe for identifying scientifically endorsed resource and emission caps, and for establishing reduction targets associated with these caps - "Contraction and convergence" strategies. There is also a strong case for getting prices right in order to properly account for energy and material flows.
As to global poverty governance needs to reinforce the MDGs and Rio Process and deliver tangible results.
In a way one of the key challenges for economic governance is to devise broader measures of well-being to assess the right things along the triple bottom line of people, planet and growth in the right way, so that policy makers know towards what they should steer and what progress they are making in that direction. "What gets measured gets done." This is a task that has begun with the Istanbul declaration of the OECD world forum in 2007. To monitor the state of an economy, there should be an accepted set of performance indicators to help diagnose the state of the system. Today one single indicator prevails – GDP growth. Growth is essential. But the question is – what kind of growth. To tackle this question involves a twin effort in governance: To complement GDP growth as the principal indicator of economic development with other indicators of ecological and social progress and to refine GDP so that is covers much more than material growth. Today this is no longer an academic exercise. It is key for a governance system that is responsibly addressing the integrated social-ecological challenges and adequate to the volatility, uncertainty, complexity and ambiguity of our times.
Sustainability and Global Governance
Wolfgang Schüssel
The GES Advisory Board provides advice on the development of the GES, may suggest themes and special events at the GES, helps attracting high-ranking participants, and may propose new Advisory Board members. Its members benefit from a privileged access to the GES's business, political, civic, and academic communities, and to state-of-the-art economic research on global affairs.
Full listed GES Advisory Board


Rethinking Globalization in the light of Contraction and Convergence
RESEARCH GROUPS AT THE DEPARTMENT OF ENVIRONMENTAL ECONOMICS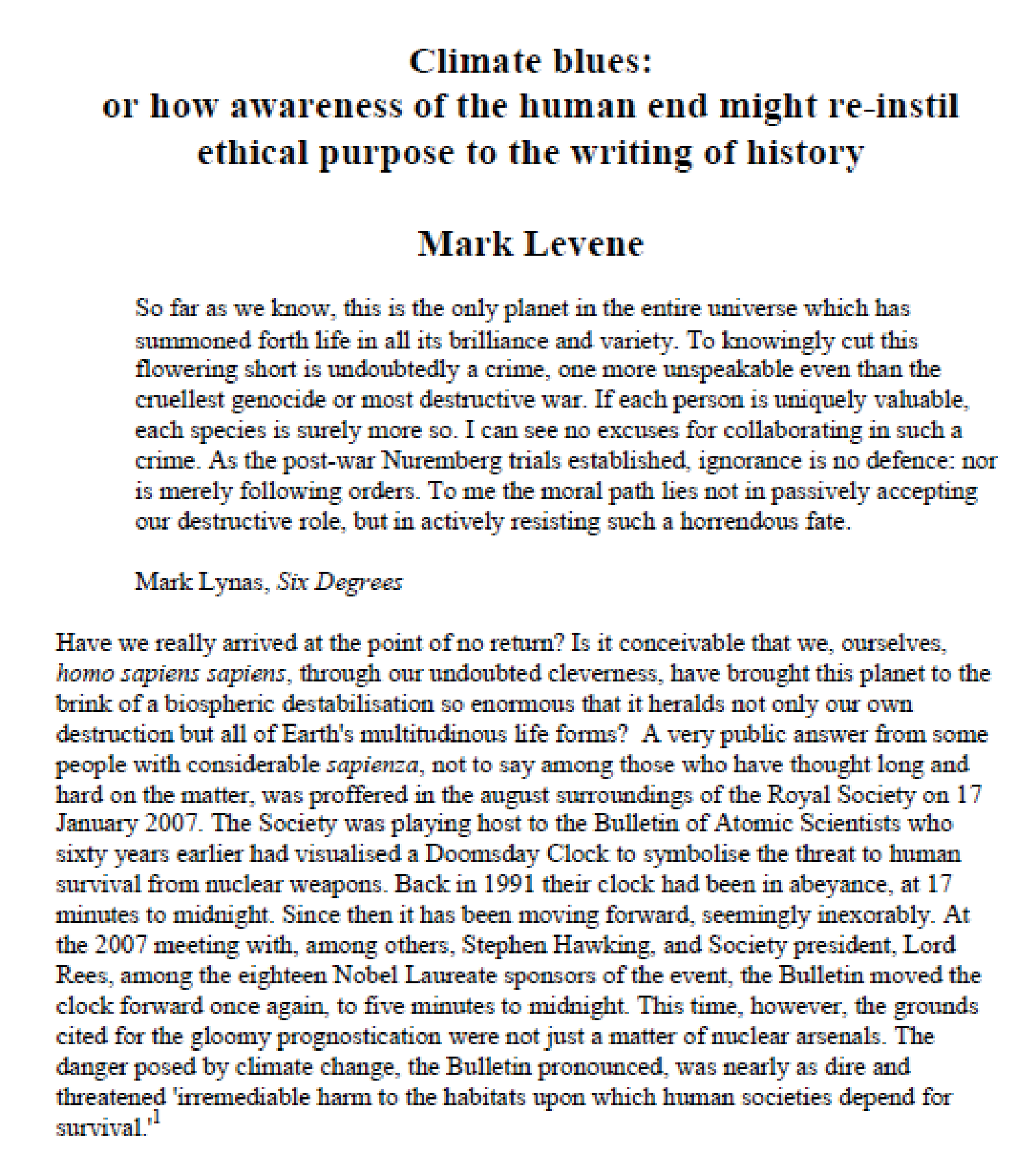 What is equally significant about this historically-grounded eschatological resource is the manner in which it transcends the argument for purely and simply merging history with natural history. Ideas about the end appear to be an outcome of civilisational development from the ancient Near East, yet have endured when all the civilisations out of which the ideas emanated have long gone the way of Nineveh. Why? Fundamentally, I suspect, because they are expressive of a deep consciousness about what is 'wrong' with civilisation and what needs to be put right to set humanity on its path to reconciliation with itself and Mother Earth. The ideas carry within them a great list of things which would need to be done by way of environmental and social justice to arrive at such a destination. In our own time, the climate campaigner, Aubrey Meyer has exquisitely captured the essence of this purposefulness in his entirely scientific proposition for a route - Contraction and Convergence - by which all humankind might arrive at an equal carbon entitlement which would also provide a practical framework within which yearly, incremental carbon reduction could be brought to safe-limits ref While mitigation of dangerous climate change - and within an actually, normative timeordered process - has been the project's ostensible aim, underlying it is an ethical end goal suffused with compassion and loving-kindness for all living things. Yet the reason why Meyer's proposition has been, and remains still-born is not on account of its practicality, but, much more pointedly, because its implementation would undercut, indeed starve, the sources of hegemonic worldly power. One can almost speak of Contraction and Convergence in the past tense now because the chronological time has come and gone in which the international system might have grasped mitigation as its urgent priority. Looking back from a further vantage point, we are unlikely to be surprised by the system's failure. Indeed, in a sense there was no failure because it had nowhere else to go other than 'business as usual'. What will be truly disastrous for humankind, however, is if - as a consequence of the system's impending climate-precipitated collapse - the rest of us give way to despair, anomie and even greater estrangement from each other. I have always said I do not wish to be around to see the further violent consequences. Yet there is an alternative to this 'system' dependency. As believers or agnostics, humanists or atheists, those who were system acolytes who have had their Damascene conversion, or dissenters who were never there in the first place, we might yet take into our own hands the opportunity which this crisis now offers: to create our own alternative, right-living space and to invest its accompanying special time with meaning. This is not the path of resignation but on the contrary, one of heightened awareness followed by practical grass-roots action for and by the common weal. And historians might have a critical role as pathfinders and beacon carriers in this process by bravely demonstrating that in the context of where we find ourselves this is neither misplaced nor lunatic but rather a project whose legitimacy and worth is embedded in human consciousness and historical practice.
Climate blues: or how awareness of the human end might re-instil ethical purpose to the writing of history
Mark Levene


Aubrey Meyer - The science-based, global climate policy framework of Contraction and Convergence (C&C) provides an equitable solution to cutting carbon emissions so that collective efforts to reduce emissions are effective. Three elements are at the core of the C&C campaign: (1) the constitutional concept of C&C; (2) the relevant techniques and processes of C&C; (3) the sustained effort to present C&C as the basis of the proportionate response to climate change. 
Animation Presentation 
Climate Change Diplomacy 
International Conference Malta February 2008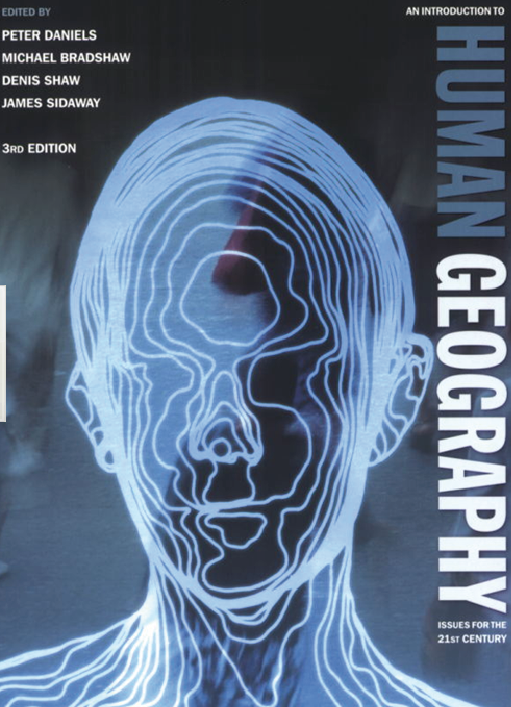 There is an alternative on the table known as Contraction and Convergence [C&C]. At COP-9 Milan many representatives admitted privately that, "C&C is what we have been waiting for."
An Introduction to Human Geography: Issues for the 21st Century 
Prof Peter Daniels Prof Michael Bradshaw Dr Denis Shaw Prof James Sidaway